Welcome to the world of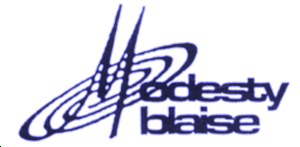 Modesty Blaise
---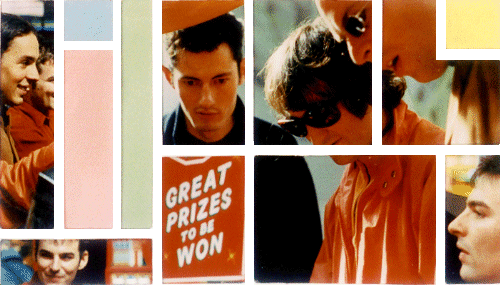 Modesty Blaise formed in early 1994 and rapidly recorded their topjuke-box hit single Christina Terrace with Edwyn Collins at the helm. It was an instant success, the video was played on ITV and the single appeared near the top of many end-of-year polls. It is now a much sought-after collectors item. This acclaim however was not enough to quell the kind of internecine warfare that Modesty Blaise have become famous for. Six months after the first single, a new line up released the West-Country Soul ballad You can do better than that which also sold rapidly and an ITV company decided to make a documentary about songwriter Jonny Collins. However, between filming and broadcast, another two band members had come and gone. By the time the 'Blaise recorded The Most Beautiful as the third single for Spirit of '86 Records only Jonny and Dave remained from the original line-up. It was at this point that the 'Blaise turned up to do a BBC Radio session with seventeen people. After the ensuing technical difficulties a huge fight broke out at a curry house which put paid to another line-up. More new members came, and a disastrous Radio 1 Roadshow where aged equipment proved to be incompatible with modern generators and Gregory had to tap-dance the whole set, and went. Then an argument with the record company meant that The Most Beautiful was withdrawn, and things looked decidedly uncertain.
April '96 and the definitive line-up was recruited and recording started in earnest for what was to become the debut album Modern guitars with amplification. It was released in October '97 to critical acclaim:-
"Modesty Blaise wear it well ... maintaining their own forward-looking pop topiary." - Mojo
"This dose of bright and breezy guitar pop is rooted in the Brian Wilson tradition of effortless summer harmonies." - Record Collector
"We don't normally review records but if this album were a piece of furniture we would give it 10 out of 10." - The Cabinet Maker
The album's lead track Blue & Beautiful became the first single from the album, a horn-driven Statement of Intent, it is 3½ minutes of that strangely unfashionable thing, Perfect Pop.
The sort of thing you find yourself singing without even knowing itand therefore fitting in well with the Modesty Blaise genre. When so much contemporary music was on a downer, Blue and beautiful was anti-miserablist and quite typically out-of-step. That trend is continued by the release of Let's get together on 7" which the 'Blaise insist is a dance record. And the dance they recommend is the Twist. It is confidently predicted that another record quite like this will not be released this millennium.
At the moment various projects are mooted, including a compilationalbum, and the 'Blaise are starting rehearsals for the second album "Melancholia". They may even shake-off their reputation as the least hard-working band in showbusiness and play live.

Modesty Blaise are:
Jonny Collins - Vocals, guitars.
David W. Brown - Fender bass.
Gregory Jones - Guitars, vocals.
Clem Courtney - Organ, vocals.
Julien Clapperton - Drums, cymbals.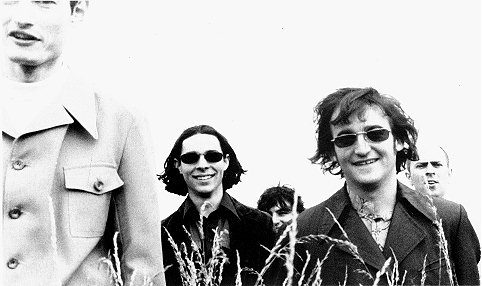 Write to : Modesty Blaise
Savage Bee International
P.O. Box 1153
Bristol
BS99 2NP
U.K.
email: d.brown@unl.ac.uk

---
still under construction
still under construction

html von hcm