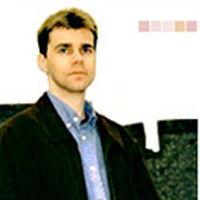 The Shining Hour
The Shining Hour is more than a project. It's all you can achieve on 8-tracks, which is classic postcard guitar, crooning vocals, ace melodies, brilliants strings and superb arrangement. Songs full of longing, sensitive and romance.
The Shining Hour are:
Mark Cohen - Words and Music
Their music:
I wonder
face it now
i don't want to know
to see her
good intentions
all summer long
never happy
so soon
still the same
independence
they don't understand
a kind of longing
been in love before
walk away
unkind
ache
blue water
appetence
bullet
destiny calls
ten long years
warmth of the sun
this time
losing faith
still
apart
Their releases:
wait all summer
postcards from home
Booking:
apricot records
Contact them:
shininghour@apricot-records.de
Official Website:
http://www.shininghour.co.uk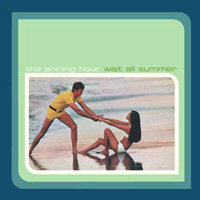 The Shining Hour
wait all summer
Shop:

the shining hour is more than a project by marc cohen, a member of the UK band fragile. the shining hour combine the tradition of c-86 wimp P!O!P! with love for classic songwriting and the fascination for 8-track recording - classic postcard guitar, crooning vocals, ace melodies, brilliants strings and superb arrangements.
songs full of longing, sensitivity and romance; music that first hits your heart and then your soul! sophisticated, heartbreaking lyrics that fit perfectly with unpretentious melodies. imagine the beauty and loneliness of the smiths, the jangling guitar of the brilliant corners and words like in songs of hefner. this album follows the classic 7" ep five o'clock rise which was released on apricot records and was sold out in weeks.
music that first hits your head and then the heart! sophisticated, heartbreaking vocals combined with wonderful guitar melodies.


Tracklist:
1 I wonder
2 face it now
3 i don't want to know
4 to see her
5 good intentions
6 all summer long
7 never happy
8 so soon
9 still the same
10 independence
11 they don't understand
12 a kind of longing
13 been in love before
14 walk away
15 unkind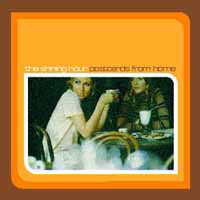 The Shining Hour
postcards from home
Shop:

it was the first warm day of the year; a long winter came to an end. we were happy to feel some warmth and see the first signs of
springtime. i walked down the few steps to the mailbox, joyful thoughts about a breakfast outside on the porch in my mind. when i opened the mailbox i found a postcard inside. it was from mark; we had not seen each other in a long time and i was
curious about his life and his experiences in the past year. he was writing about the wintertime in england. about days spent inside, listening to music and reading books. on the next day i was surprised to receive a postcard from mark again; it contained a short story about a girl he had met in a small grocery-store. this went on for another 10 days; i obtained 12 postcards in total - and when I took the 12th card out of the mailbox i discovered a small parcel with a cd in it. in the accompanying letter mark explained that he had recorded 12 songs - songs about love and loneliness, about hope and despair, about faithfulness and tears. 12 songs about his winter in worthing, england, 12 songs so typically for the shining hour. P!O!P!-songs from mark's bedroom - jangling guitars, soft vocals, tunes so soft as a piece of chocolate-cake.
mark is one of the these british songwriters being dedicated to music and music only. think of nick drake, ben watt or bill pritchard. his music is strongly influenced by the spirit of c86; bands like mccarthy, the june brides and the railway children will come to mind. the shining hour - as english as the weather.
i haven't received a postcard from mark in a while now. but i'm sure he'll write back if you send him a card. or you'll listen to his 12 postcards from home.


Tracklist:
1 ache
2 blue water
3 appetence
4 appetence
5 bullet
6 destiny calls
7 ten long years
8 warmth of the sun
9 this time
10 losing faith
11 still
12 apart