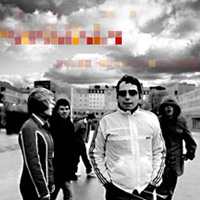 Cinnamon
Cinnamon was formed in 1993. Cinnamon´s music is hard to describe, you can hear echoes of Northern Soul, Kraftwerk as well as their European heritage with film, art and political turmoil.Cinnamon and their musical collective make music with visions beyond the year 2000.
Cinnamon does contemporary music perfumed with nostalgia.The twosome´s fondness for ´60s spy movies melt brilliantly with Diesen´s breathy voice.
Cinnamon are:
Frida Diesen - Vocals, Harmonica,
Synthesizers, Vibraphone
Jiri Novak - Guitars, Keyboards
Per Linden - Keyboards, Guitars
Samuel Laxberg - Bass
Christian Ekwall - Drums, Percussions
Their music:
i used to be your loneliness (1798 kb)
nothing (5031 kb)
did you think i would ever let you go? (6309 kb)
take your time (4671 kb)
stars collide (7091 kb)
world of crime (5096 kb)
a few grains of sand for working your whole life (6049 kb)
averon (2224 kb)
maybe in the next life (6389 kb)
march of the cinnamons (1136 kb)
more than you bargained for (5202 kb)
Their releases:
vertigo
Contact them:
cinnamon@apricot-records.de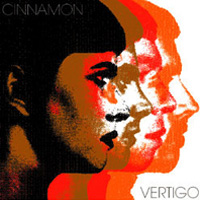 Cinnamon
vertigo
Shop:
apricd009

our favourite cookies are called "cinnamon-stars": as the name easily suggests they taste of cinnamon and look like stars. what a perfect combination: looking like stars and tasting sweet and cinnamon-ish.now you will have the chance to discover even sweeter stars: a swedish band with music consisting of every-thing that P!O!P!-music can offer - and they do have a more than apt and brilliant name: cinnamon.


Tracklist:
1 i used to be your loneliness
2 nothing
3 did you think i would ever let you go?
4 take your time
5 stars collide
6 world of crime
7 a few grains of sand for working your whole life
8 averon
9 maybe in the next life
10 march of the cinnamons
11 more than you bargained for
12 angel eyes