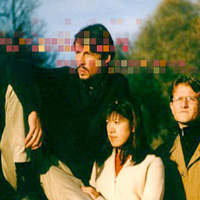 Cakeheads
The CAKEHEADS are a lady and two friends from Munich, Germany. When Axel Koch (singer, songwriter) studied at university in Kyoto, Japan, for one year in 1996, Martin Prötzel (drummer) came over for one month. They traveled through Japan, had a wonderful time together and decided to form
a band as soon as Axel would come back to
Germany. Back in Germany they formed the band NORMAN BATES, a five-man band, which you know e.g. from VA/AIRPOP TERMINAL 2. NORMAN BATES call themselves C.L.A.R.K. now, of which an album came
out on apricot as well. While the sound of
C.l.a.r.k. is mainly based on the characteristic
sound of the band as such, Axel and Martin started to become interested in the possibilities of the sampler and the creation of music in the studio. They decided to start another project.
The CAKEHEADS want to create their own music, but one of the sources of inspiration for them is the music of the 80's, which they find to be very fresh, experimental and sophisticated. During their first meetings in the studio they consumed loads of cakes and cookies. Axel wrote a song about that, called "Cakehead". That's where the name THE CAKEHEADS comes from.
The idea is to make pop-music by combining digital and analogue instruments and to make people feel good.
Cakeheads are:
Axel Koch: vocals, guitars, keyboards
Martin Prötzel: drums, programming, keyboards
Mariko Okuyama-Koch: vocals

Their music:
papermoon
cakehead
inside your dream
shake me up
groove right in
rachel
lovely lady
tomorrow
adrian (bilu)
garden of our love
take it slow
Their releases:
our favourite place
Booking:
apricot
Contact them:
cakeheads@apricot-records.de
Official Website:
http://www.cakeheads.de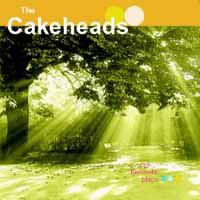 Cakeheads
our favourite place
Shop:
apricd017

i know a girl who keeps a scrap-book about her favourite places. whenever she had been to a capricious shop, a fancy café or an elegant street she writes it down in the evening. through the years the book has become an album of unique moments and impressions and at times when she feels like going on a holiday she just opens her book, revisiting her beloved spots. on a bench in a park she once sat down next to two bashful young men. she listened to them talking about ice-cream, cars and girls;
the men appeared to her more like two schoolboys, the conversation between the two was interrupted by shyish giggling and kind-hearted looks. unexpectedly they gave her a small package, wrapped into the cover of an italian vogue-magazine from 1986. The two fellows smiled and departed without any comment. she opened the bundle and found a music-tape tape inside; listening to it at home she was reminded of her childhood: spending days in sandboxes, driving around town on bikes, eating sweets and reading comic-books.
the songs somewhat appeared to be a mixture of depeche mode and the beach boys, embodying the charm of the style council and terry hall. and the lyrics included a story about an elder brother who started a life as a P!O!P!-star and embraced issues like the first love and the first broken heart. P!O!P!-music in an unadulterated expression: pure and innocent.
my friend often went back to the park, walking around and seeking for the two mysterious guys - she never met them again. but the bench became one of her favourite places and the tape with the music is in her handbag wherever she goes.


Tracklist:
1 papermoon
2 cakehead
3 inside your dream
4 shake me up
5 groove right in
6 rachel
7 lovely lady
8 tomorrow
9 adrian (bilu)
10 garden of our love
11 take it slow